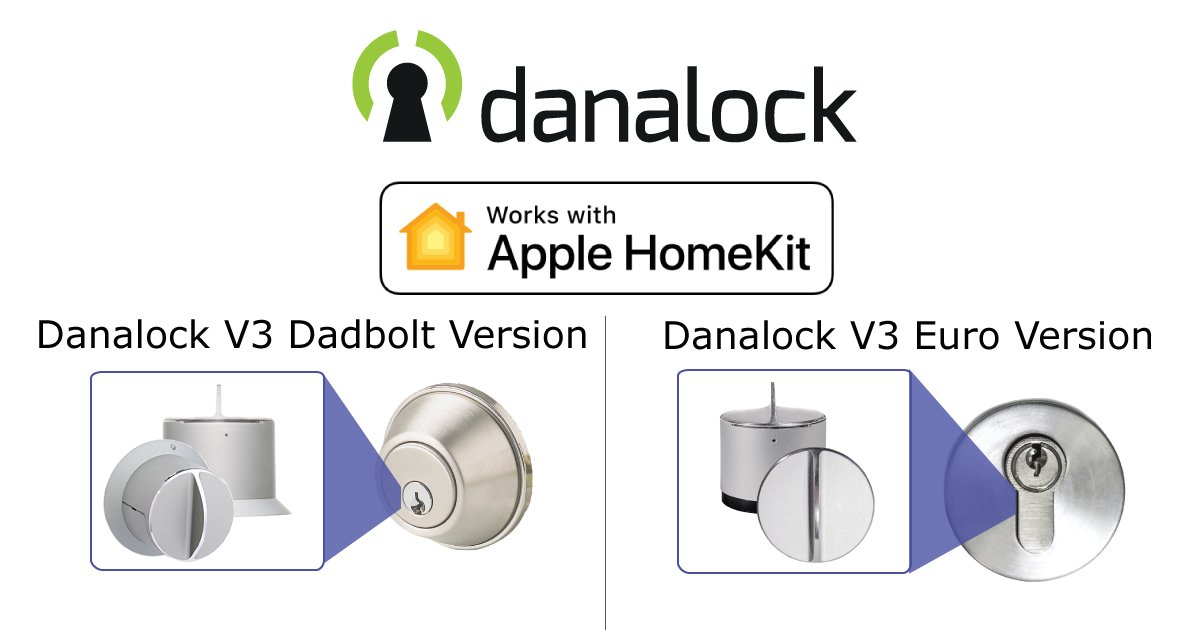 Smart Lock Australia now offer Danalock V3 Apple Homekit for your door automation. Danalock simple design and advanced encryption algorithm offers a secure yet elegant door locking experience. Set up the smart lock by using Apple Home app and Homekit. With Danalock V3 Apple Homekit, you can stop worrying about remembering your key when leaving home. Just bring your iOS device and use Siri or the iOS Home app to lock or unlock your door. Via the Home app, you can also give access to your family. You will naturally still be able to use you regular key for locking and unlocking the door.
Highlights:
• Designed for Apple Homekit
• Easy installation on any kind of door – no special tools required
• Lock and unlock your door using Siri voice commands or Home app
• Highest standard of security with its advanced encryption algorithm
• Automatic re-locking after you get home (click-command)
• Use your regular key as backup
• Invite family members in Home app to give access
• Manual calibration (click-command)
• Auto calibration (click-command)
• Brake and go back (click-command)
• Twist Assist (click-command)
• End-to-end unlock (click-command)
Danalock V3 Versions are compatible with Euro Cylinders and Deadbolt Locks. Purchase your Danalock V3 Apple Homekit Version in our webshop. Choose between Danalock V3 Euro BT Apple HomeKit for Euro Cylinder and Danalock V3 BT Apple HomeKit AUS for Deadbolt Lock. See product below for more details.